A Rousing Success!!!
Gloucester Democrats Annual Brunch
Cape Ann Democrats Go for the Gold
The Gloucester Democratic City Committee held its annual brunch on Sunday, May 4, at the Tavern on Gloucester Harbor. Attendees heard from a splendid roster of candidates and state officials who sought backing at the state convention and in primaries and who charged the party faithful to work assiduously to support Democratic candidates and principles both in Massachusetts and nationally.
Below are photos of the event.
Party officials and office holders
Candidates for Governor:
Candidates for Congress
Candidate for Lieutenant Governor
Candidates for Attorney General
Candidates for Treasurer
Powerful women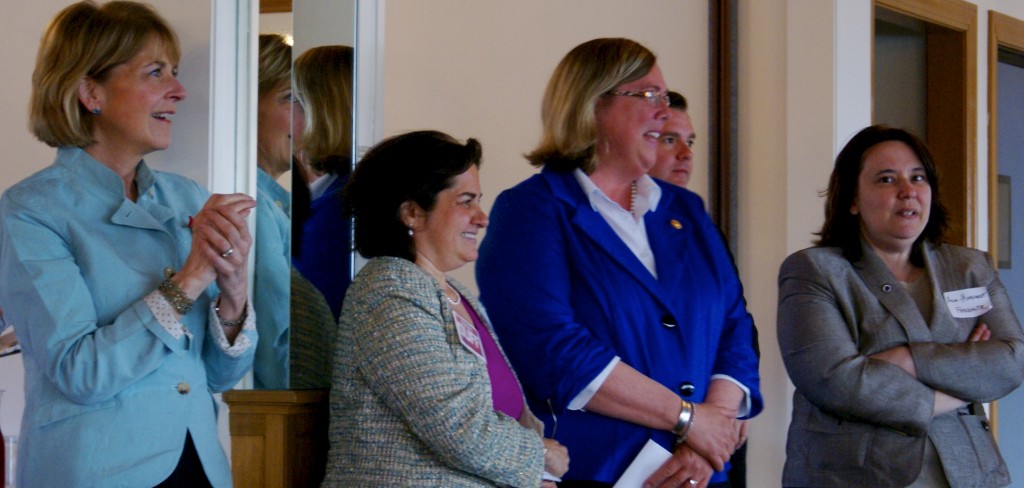 Attorney General Coakley, Governor's Councilor Duff, Mayor Kirk, Rep. Ferrante