On King Day, help the GDCC
catch a ton of tuna for the Open Door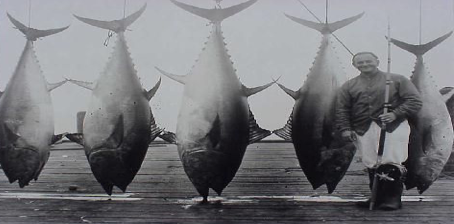 Our Martin Luther King Jr. Day of Service is fast approaching and we are calling on you to help us catch a ton of tuna for The Open Door Food Pantry.
On Saturday, Jan. 13, we will be at Market Basket from 9 a.m. to 3 p.m. handing out flyers to patrons and collecting food. From 3 to 5 p.m. we will bring our "catch" to The Open Door and unload the truck.
We will need six people on each shift at Market Basket and 4 people for The Open Door shift. The shifts are 9 to 11 a.m., 11 a.m. to 1 p.m. 1 p.m. to 3 p.m., and 3 p.m. to 5 p.m. If you are able to help please email Bernadette Merenda at vitablue@comcast.net to sign up for a shift.
---
State Party sets campaign institute
to plan for 2018 election season
The Massachusetts Democratic Party will hold a 2018 Democratic Campaign Institute, in Lowell from Jan. 19 to 21.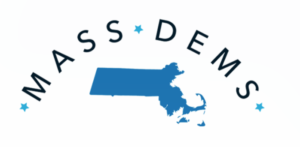 The Democratic Campaign Institute brings together campaign managers, candidates, town committee members, and activists from across the Commonwealth to learn from one another and leading political experts to hone their political strategy and grassroots organizing skills. Everyone is encouraged to attend, no matter their level of experience or skills – from those just becoming active to the most seasoned campaign leaders.
This three-day program will feature top political operatives and activists from Massachusetts and across the nation. Participants will receive hands-on training on all elements of successful campaigning including campaign plan development, strategic messaging, fundraising basics, and more.
Where: UMass Lowell Inn & Conference Center
When: Jan. 19 at 5 p.m. to Jan. 21 at 2p.m.
Who: You!
Tickets for the institute are $75 and may be purchased  here. Tickets are $75.
Some financial assistance for tickets is also available by clicking here.
There will be a very limited number of hotel rooms available for $119 plus taxes and fees at the UMass Lowell Inn, though many participants will choose to commute. Please contact DCI@massdems.org for hotel room information.
I look forward to seeing you in January. 2018 will be a crucial year of elections for us at all levels of government, and we are looking forward to building an amazing team of community organizers, activists, campaigners, and candidates.
---
Democratic Dialogue for December

The Gloucester Democratic City Committee's public access television program, Democratic Dialogue, will air on Cape Ann TV, Ch. 12, on Thursday, Dec. 7, at 9:30 p.m. and repeat on Thursdays at 9:30 p.m., Fridays at 4 p.m., and Sundays at 7 p.m. through the month.
Host Mike Wheeler and Jeremy McKeen, GDCC social media coordinator will discuss uses of social media in the current political climate and in 2018.
To view archives of the program, click here.
For more information, call 978-283-2511, or visit CapeAnnTV.org.
---
Looking forward
Please put the following dates on your calendar for opportunities to get involved:
Thursday, Jan 11. First monthly meeting of the new year.
Saturday, Jan. 13. Martin Luther King Day of Service for Open Door (see article above).
Jan. 19-21. Campaign Institute in Lowell.
Thursday, Feb. 8. Monthly meeting at the Gloucester House, 63 Rogers St.
Thursday, March 8, delegate selection caucuses for the state convention in June.
---
Monthly Newsletter
   To download a copy of our most recent newsletter in PDF format click below.
November newsletter
---
Paying your dues online
You can now pay your annual dues online. Click on the link below before you forget:
https://secure.actblue.com/contribute/page/annual